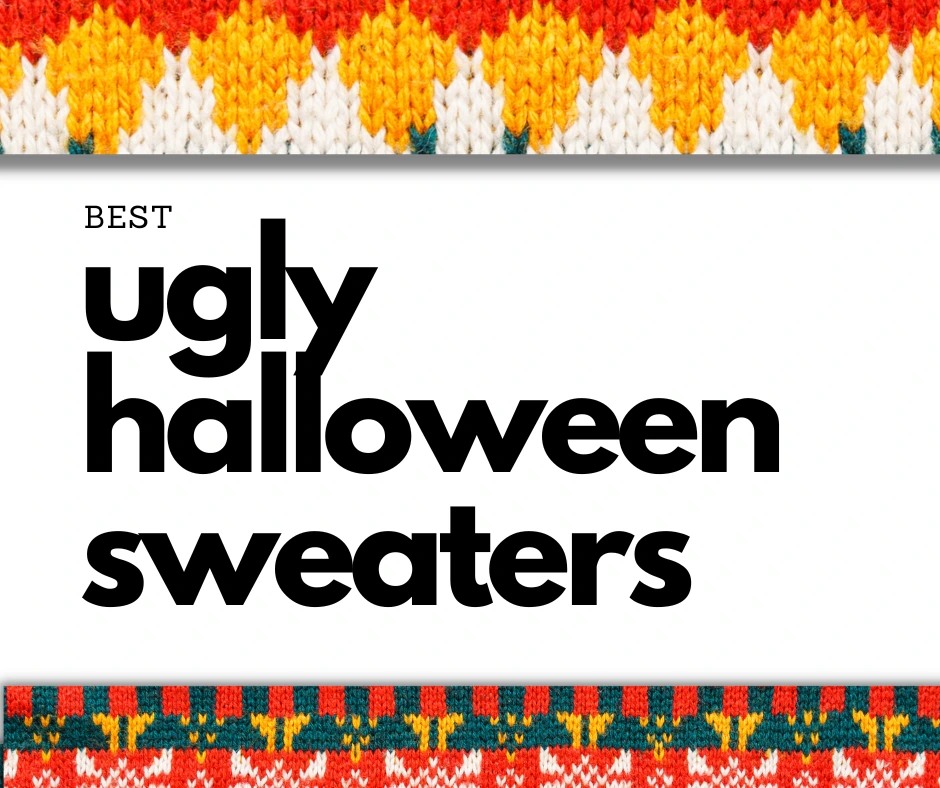 Halloween is easily everyone's favorite holiday to celebrate, no matter the age group.
Even adults, who don't trick or treat for candy, get to attend some of the best parties of the year.
This Halloween will be no different.
Be the life of the party by donning an ugly sweater, the weather will certainly call for it.
And if Halloween is your favorite holiday of the year, get another Halloween-themed ugly sweater for Christmas.
Best Ugly Halloween Sweaters:
Ugly Halloween Sweaters for Men:
Men, it's time for you to pick your sweaters.
1.   The Jack O' Lantern
This Halloween, instead of carrying one in your hand, wear one on your sweater!
2.   The Skeleton
It's the adorable pumpkin in the place of the heart for us on this sweater!
Ugly Halloween Sweaters for Women:
Ladies, don't let the men beat you to the competition.
1.   All About Skeletons
If you're the kinda gal who finds skeletons scary, this one's for you.
2.   All About Pumpkins
Some of you choose to express your Halloween selves through pumpkins. Well say no more.
Ugly Halloween Sweaters for both- Unisex
Halloween does not care who wears what; in fact it's the one time of the year where no one cares what you wear!
1.   Keeping it Classic
We have Dracula, Frankenstein, witches, cats and pumpkins on this one; you know, the classics.
2.   The Werewolves
A werewolf under a full moon is always the right thing to consider for Halloween. So go ahead and get it!
Ugly Halloween Sweaters for Couples
We know many of you have your baes you can take to Halloween parties. We also know many of you are into the cheesy kind of couples sweaters. Knowing what we know, we have these cute sweaters for you!
1.   She's My Boo!
For the "Him" of the relationship to wear while taking his lady out.
2.   He's My Boo!
For the "Her" of the relationship to wear while taking her man out.
Bonus!
If you have finished reading the article, we can bet our scary masks that you have your eyes set out for the perfect ugly sweater.
Whether you're looking to wow people with your choices or you just want to snuggle on the cold night of Halloween, there's something for you all here.
Check out this last piece that we just had to include on our list of bests!
So put the scary sweaters on! Happy Halloween to you all!
Halloween Ugly Sweaters Buyer's Guide:
This list has some of the coolest ugly sweaters for the next Halloween party. Whether you're going single or with a date, we have something for all of you!
What you need to know before buying:
This list aims at classifying articles according to the standards of accepted notions of clothing; we don't discourage any form of identity expression.
Please feel free to get yourselves any of the following sweaters irrespective of the gender associated with them.
Some of these "sweaters" may actually be sweatshirts or t-shirts that match the theme. Pay attention to the material type depending on the type of clothing you need!