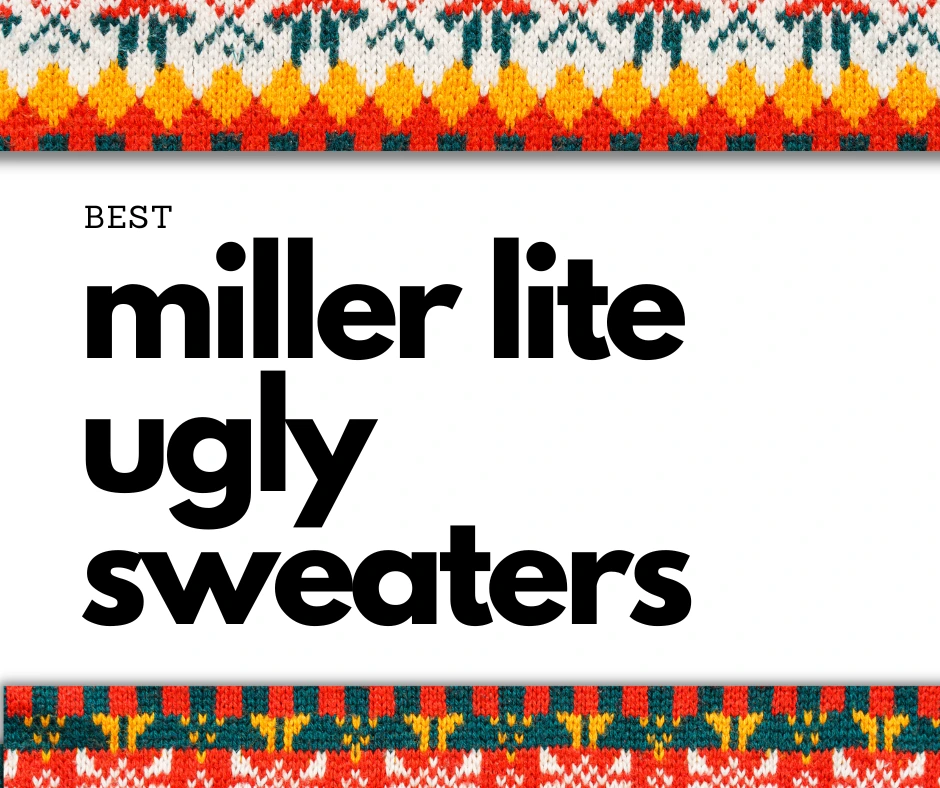 Holidays are just not complete without some good old beer, are they? Miller Lite is a popular brand, loved by many and probably by you too since you're here. Everyone drinks beer but does everyone have a sweater with a beer? No, but you can change that. This holiday season, have a beer on your ugly sweater and in your hand to get in the true spirits!
Best Miller Lite Ugly Sweaters
Holidays are such a fun time to dress up. Keeping that in mind, we decided to increase the fun factor by bringing you really cool sweaters with your favorite beer on them. Take a look!
The Huge Snow Flake With the Lite Can
If you want to make the product placement even obvious, this one has a huge Lite can in the middle of the huge snowflake on the front. Wish granted.
Buyer's Guide
This is a very fun collection for those who love Miller Lite just a little too much. It's ok, we don't judge! We have found some cute "ugly" sweaters for the coming holiday season so that you can have some fun with your clothes! Celebrate Christmas with some beers on your clothes.
What you need to know before buying:
This list contains holiday sweaters specifically because all of the Miller Lite sweaters we found were holiday themed. The sweaters in this list can be worn by anyone identifying as any gender.