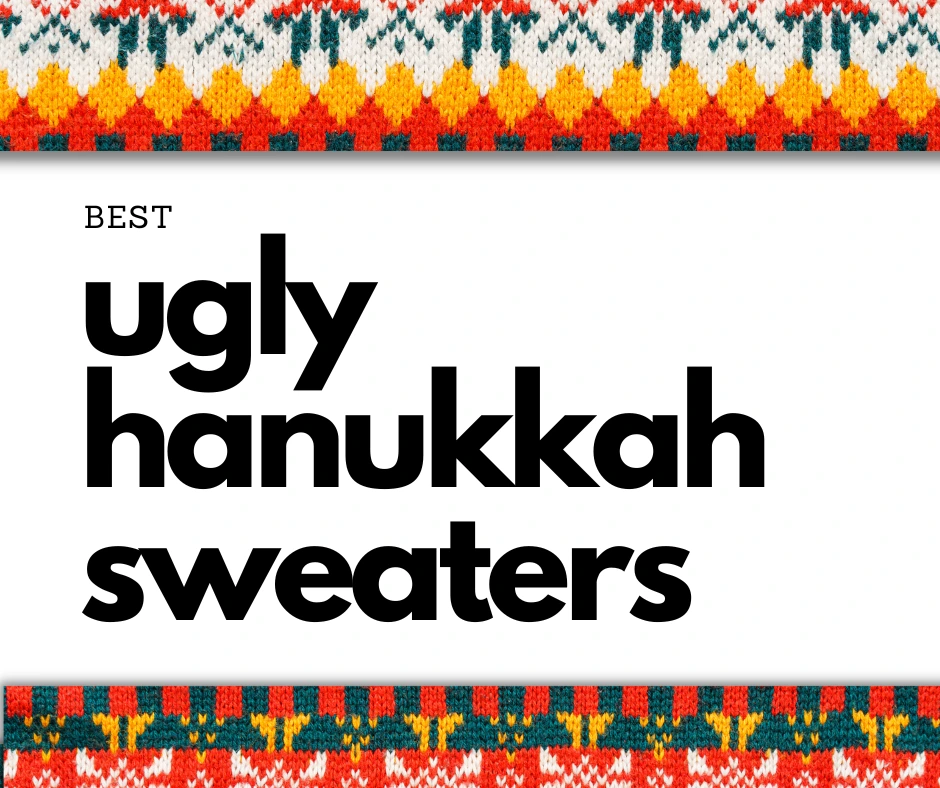 Best Ugly Hanukkah Sweaters
Everyone knows about Hanukkah; it is the one Jewish holiday even non-Jews know so much about. It's a very special occasion for Jews and many of them like to make it special by dressing according to the joyous festivity. Well we have found some of the coolest "ugly" sweaters you can wear to the next Hanukkah party. This festival of lights, we're going to make sure you are the light of the party.
Ugly Hanukkah Sweaters for Women
Ladies, let's bring your A game this time around.
1.   Star of David
Keep it classic with the Star of David on this sweater! Well, classic and fun with the frills.
2.   "Happy Hanukkah Ya Filthy Schmuck!"
You know it's Jewish when "schmuck" is used right? Get this sweater for the days you feel extra Jewish.
Ugly Hanukkah Sweaters for Men
Men, you can do so much this Hanukkah.
1.   "We Last Eight Days", Said the Rabbi
A fun take on the 8 day holiday for Jews, wear this sweater to tell your boss you're not coming to work anytime soon.
2.   Dancing Dreidels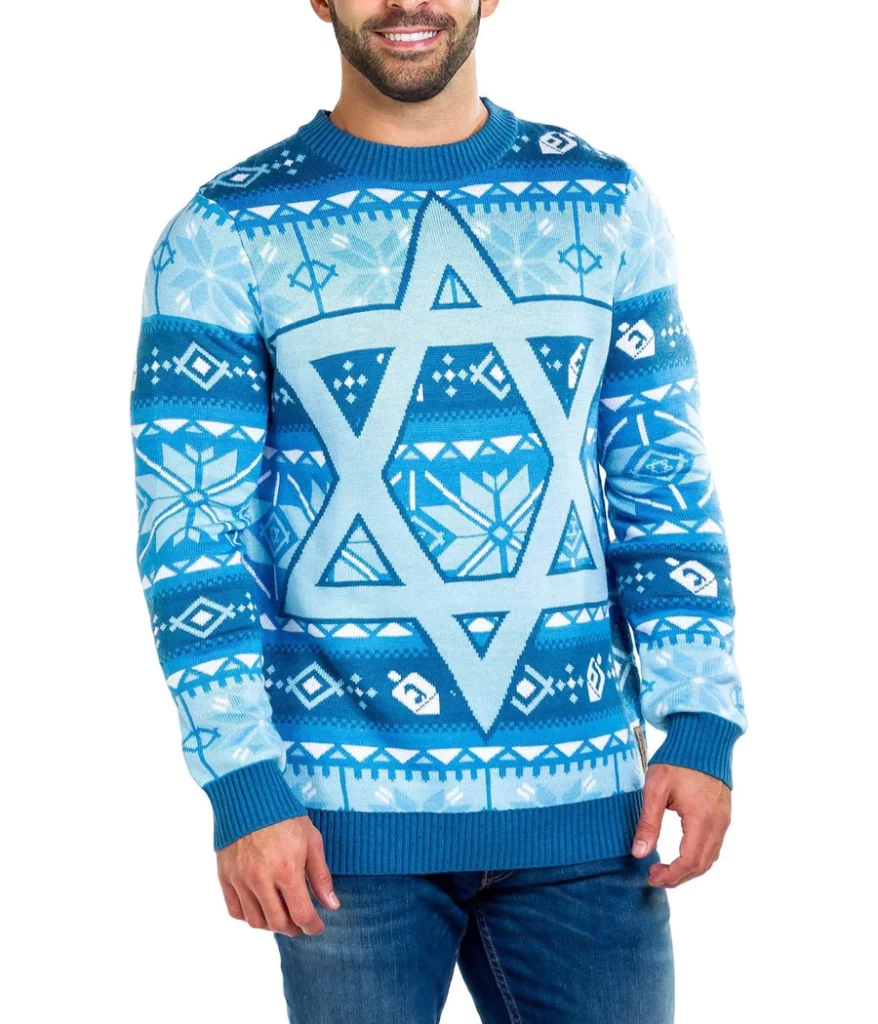 Normal dreidels aren't any fun, which is why we have found the dancing kind. Show your cheer this holiday season by donning this ugly beauty.
Ugly Hanukkah Sweaters for Both
We found cute sweaters which can be worn by the entire family!
1.   The Jewnicorn Man
He's a unicorn and he's Jewish.
2.   The Jewnicorn Woman
She's a unicorn and she's Jewish.
3.   Challah! (Men)
Food is the best part of any party or occasion. We see no problem with chanting "Challah"!
4.   Challah! (Women)
Women eat too. They love bread just as much as anyone.
Bonus Entry: The Lights
We had to include these gems. Show us you have what it takes by wearing these to the Hanukkah party.
1.   Too Lit to Quit! (Men)
We told you we're dedicated to making you the light of this party. We were not kidding.
2.   Too Lit to Quit! (women)
Don't let the men take away all the thunder. You light up too!
We hope you have a very happy Hanukkah this year and for all the years to come! Hopefully you have picked out the sweater for you!
Buyer's Guide:
If you are looking for the perfect fun sweater to wear for this year's Hanukkah party, 'Jew' has found the right collection my friend. Read ahead to know more!
What you need to know before buying:
This article is an attempt to make the occasion of Hanukkah fun and cheerful by spreading a little laughter. This is not an attempt to hurt any religious sentiments of the Jewish community.