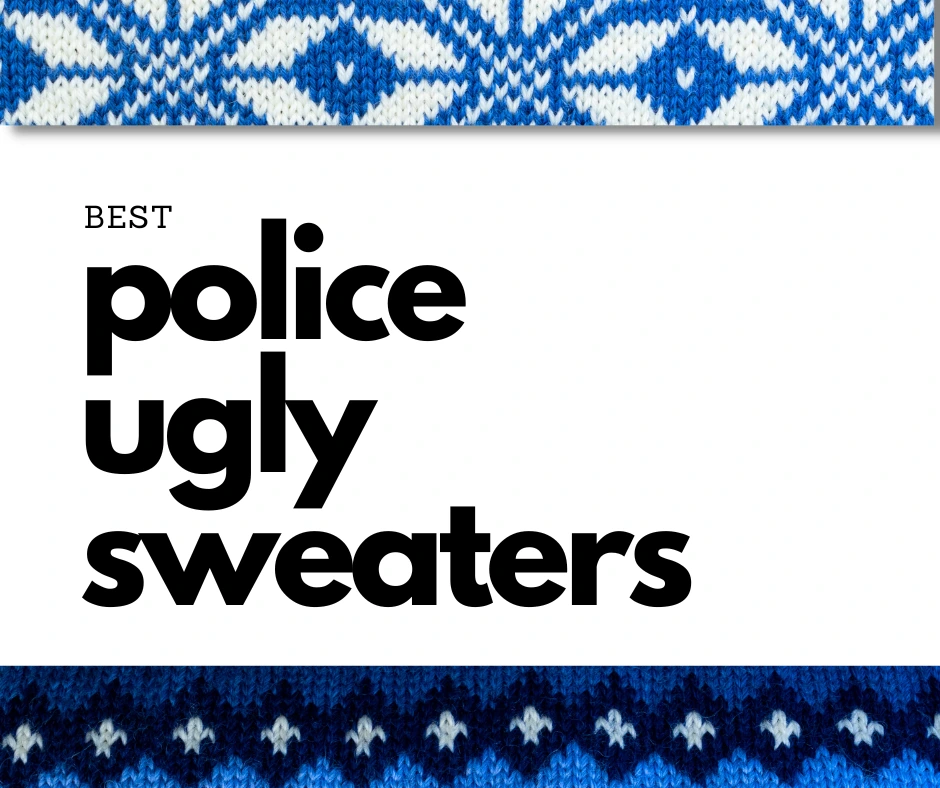 How cool are police officers? No seriously, keeping aside how badass their badges and guns look, can you even imagine living your life with so much ease the way that you do if it weren't for our officers who make sure we have security? They do so much for society and most of them get so little time off to spend with their loved ones especially on holidays. Well, in order to thank them, this holiday season, wear sweaters which pay tribute to police officers! It'll be good to lift their spirits and to pay your gratitude in a creative way. 
5 Best Police Ugly Sweaters
Police Ugly Sweaters for Men
Well men, get ready to celebrate your police officers this holiday season by grabbing yourself a sweater.
The Po Po Po is Here!
Sorry, you're not a kid anymore so instead of Clause you have the po po paying you a visit this Christmas.
Police Officer!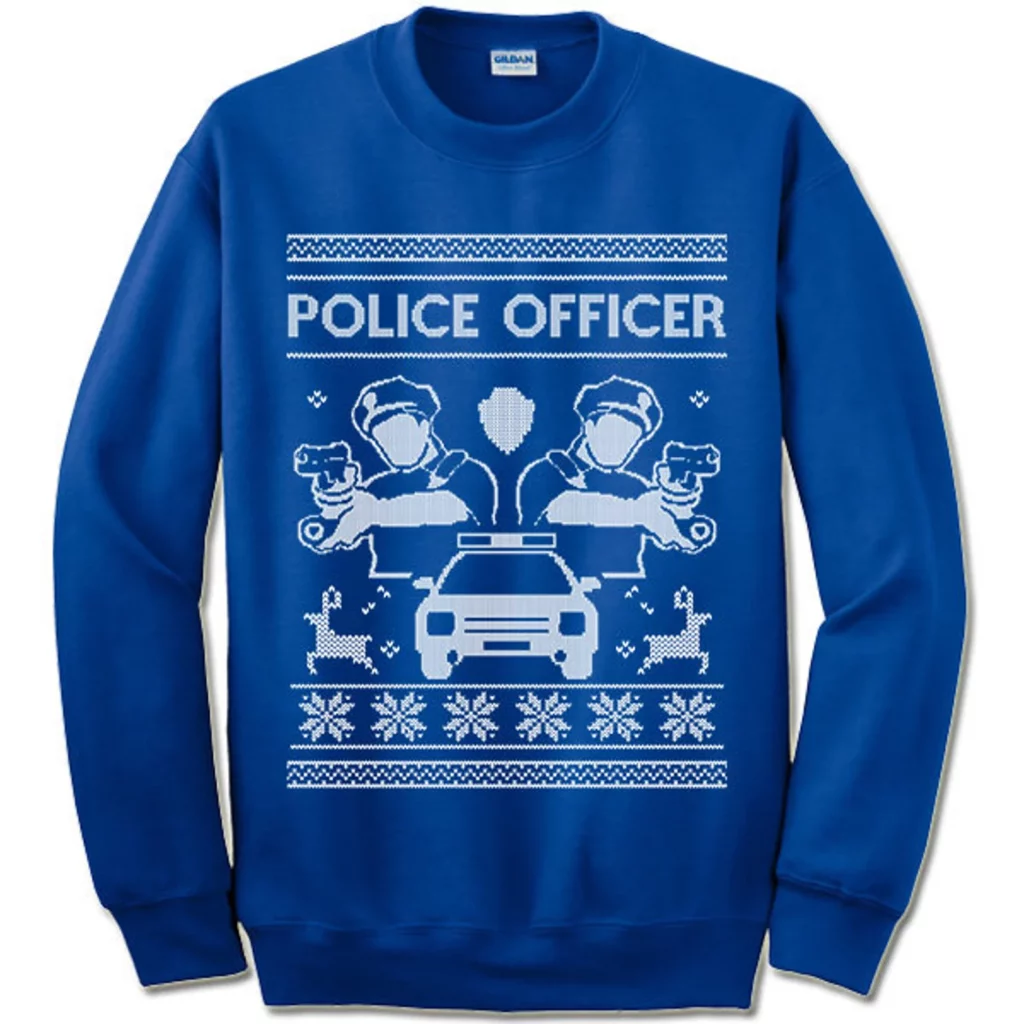 For those of you who don't have any PTSD from any past chase experience with the police, you'll find this sweater fun to wear.
Police Ugly Sweaters for Women
Ladies gear up this holiday season to support your police force!
¡Police Navidad!
Do you have any fun memories of a police chase? If so, you'll love this sweater. If not, wear it as a warning to everyone that the police never sleep.
I'm The Crime Fighting Elf
For the ladies who like to keep on the down low but also want to pay their regards to the police force, this blue sweater with the phrase "I'm The Crime Fighting Elf" is the perfect sweater for the police force.
Bonus Entry:
Our Police officers deserve a bonus entry of their own.
Police on Christmas!
Police and Christmas cheer go hand in hand. Wear this fun sweater on Christmas if you're the festive kind of person who loves color and abundance of patterns. A classic ugly Christmas sweater, this is the perfect choice if you ask us!
Well, here we are at the end of the list, have you found the perfect sweater? Which one did you like the most? For us, it's the last one for sure. Happy holidays to you and to the Police force!
Buyer's Guide:
We have found really nice and funny ugly sweaters which you can wear to have fun with your loved ones during holidays all the while thanking the police workers!
What you need to know before buying:
The articles in this list are aimed at promoting fun and enjoyment. This is not an intent to disrespect our police force in any shape or form. We are very thankful for all that they do for us.